Last weekend Picasso. Figure (1906−1971) - Friday 10th, Saturday 11th, Sunday March 12th, 2017
Special opening until 11:00 pm
IMPORTANT : Ticket 10:00pm Closing

Picasso. Figure (1906−1971), curated by Emilie Bouvard, curator at the Musée national Picasso, presents some 90 works including absolute masterpieces such as Nu Assis (from Les Demoiselles d'Avignon, 1907), Le Baiser (1931), La Femme qui pleure (1937) and Portrait de Marie-Thérèse (1937).
A work for each year of Pablo Picasso's life over the period from 1906 to the 1970s: this is the unprecedented innovation of the major exhibition on one of the 20th century's most eclectic artists at the AMO Arena Museo Opera in Verona.
Divided into six sections, the show reveals the metamorphosis to which Picasso subjected representation of the human body as his art progressed through the phases of pre-Cubism, Cubism, classicism and Surrealism up to the post-war period, transcending the barriers and categories of the portrait and the genre scene to arrive at an ever-changing concept of figure. This is what made Picasso simultaneously the creator and destroyer of an art of inexhaustible fascination that was his alone.
Held under the patronage of the Comune di Verona, the exhibition Picasso. Figure (1906−1971) is organized by the Arthemisia Group in collaboration with the Musée national Picasso - Paris, and with support from the Gruppo AGSM, main sponsor of the initiative.
Admission
Full price € 14,00
Concession € 12,00
senior citizens over 65 (with ID);
youths from 11 to 18;
students under 26 with valid student ID;
journalists with valid press card;
Italian police officers and armed forces;
disabled;
Verona Card holders;
ATV Lago di Garda ticket holders (buses from/to Lago di Garda);
coupon Qui! Cultura holders;
AreAArte card holders;
Idea Verona members;
Associazione Verona Lirica members;
L'Arena coupon holders;
ATV ticket holders (daily – 3 days and 7 days ticket);
"Opera bus service" ticket holders;
"MoverCard" subscribers
Group concession € 11,00
min 15 - max 25 pax, booking required, mandatory
microphone equipment

Special concession € 6,50
children from 4 to 11;
volunteer of civil service with ID

Schools € 5,00
min 15 - max 25 pax, booking required, mandatory microphone equipment (only Secondary School)
Infant schools € 3,00
min 15 - max 25 pax, booking required
Free admission
children under 4;

tourist guide with badge;
disabled carer;
teachers with school groups (2 for each group);
1 for each adult group;
ICOM members (with ID);
complimentary coupon holders;
Arthemisia Group Vip card holders;
signed journalist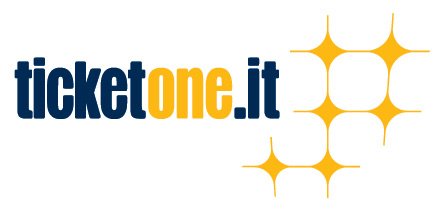 ---

---

---
OPENING HOURS
Monday from 14:30 to 19:30
From Tuesday to Sunday from 9:30 to 19:30
(Ticket office closes one hour earlier)


OPENING HOURS
Monday from 14:30 to 19:30
From Tuesday to Sunday from 9:30 to 19:30
(Ticket office closes one hour before)
Special opening
Monday, October 31- 9:30 am to 7:30 pm
Tuesday, November 1 - 9:30 am to 7:30 pm
Thursday, December 8 - 9:30 am to 7:30 pm
Saturday, December 24 - 9:30 am to 5:30 pm
Sunday, December 25 - 2:30 pm to 7:30 pm
Monday, December 26 - 9:30 am to 7:30 pm
Saturday, December 31 - 9:30 am to 5:30 pm
Sunday, January 1 - 12:30 am to 7:30 pm
Monday, January 2 - extended opening hours 9:30 am to 7:30 pm
Friday, January 6 - 9:30 am to 19:30 pm
Information booking: +39 045 853771